Read the full article as published in Fox News by Megan Myers on October 1, 2023
A Missouri mom is stepping in as a second, professional mother for college students living far from their families, giving parents peace of mind as she provides paid services ranging from delivering sweet treats to assembling dorm room furniture.
"When you're far away, you feel helpless," Mindy Horwitz, founder of mindyKNOWS, told Fox News. "When you have a local mom or a team of local moms, it doesn't."
Nationwide concierge services have popped up offering peace of mind to parents and college students. The professionals offer a variety of services, including ironing sheets and decorating dorm rooms, giving rides to the airport and delivering packages or home-cooked meals, The Wall Street Journal reported.
"We are there to help reduce the stress from parents who are trying to help their kids from afar," Horwitz said. "There's no hard stop to parenting when our kids go to school."
"We're going to give them the best possible resources that we have here in town," she continued. "We don't replace moms. We just support their moms when they need the support."
Horwitz, herself a mother of three, started mindyKNOWS in 2019 after her son started college locally. She noticed other parents' stress trying to provide for their young adults from afar.
"I was lucky enough to be in town," Horwitz said. "Every day … they'd ask where to get a birthday cake for their student or where to get chicken soup if their student was sick. It occurred to me that as local parents here in St. Louis, we had an opportunity to help."
MindyKNOWS offers well-connected moms to work with families and provide services based on their needs. The so-called second moms might pick up prescriptions, assemble furniture or offer advice parents on the best local doctors, restaurants and hair salons.
"I tell the students that it's like they have a really nice aunt … somebody who's just there," Horwitz said. "They don't have to feel guilty. If they need something, they can ask."
Horwitz uses her local connections to help in dire situations, including texting a police officer to get her student's medication during a blizzard. She also helped three college students get situated after a fire in their apartment building displaced them for the night. She bought them toothpaste and deodorant and even brought over her puppies to cheer them up.
"I do not like to say no," to any request, Horwitz said. "When a need comes in, I really am going to give it my best shot to help meet what the need is."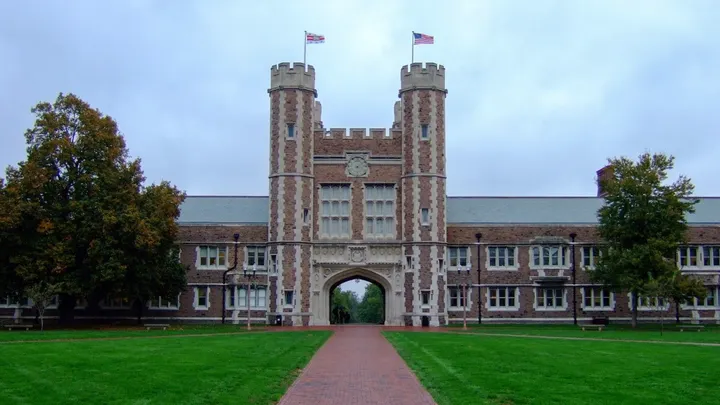 MindyKNOWS started at Washington University in St. Louis but has since expanded to three more schools nationwide. It offers a monthly option for around $49 dollars based on location, but also has packages for the semester, a year and four years.
Some parents have criticized families for not stepping back to let their kids learn independence in college. But Horwitz said her service allows students to focus their time on making friends, getting good grades and participating in extracurricular activities while learning to become self-sufficient.
"These students are becoming independent adults," Horwitz said. "Their needs in their first year are nothing like what they need in their last year, and we are not in any way stopping them from becoming adults. They're able to focus on the things that are most important."
Professional mom with college students
Horwitz says she has formed special relationships with some of the college students she's worked with over the years. She says she's grateful for the experience to work with the young adults during a transitional period of their life. (Courtesy: mindyKNOWS)
Horwitz said the local moms also end up making special bonds with some of the students.
"It starts out as a relationship between us and the parents, and then little by little, our relationships with some of the students definitely grow," Horwitz said.
Many of the students Horwitz worked with graduated in May. She was sad to see them go but is excited to hear about their next chapters.
"I watched them grow, and it's really a gift," Horwitz said. "The parents are so grateful to have us, and I am so grateful that their parents put their trust in us."